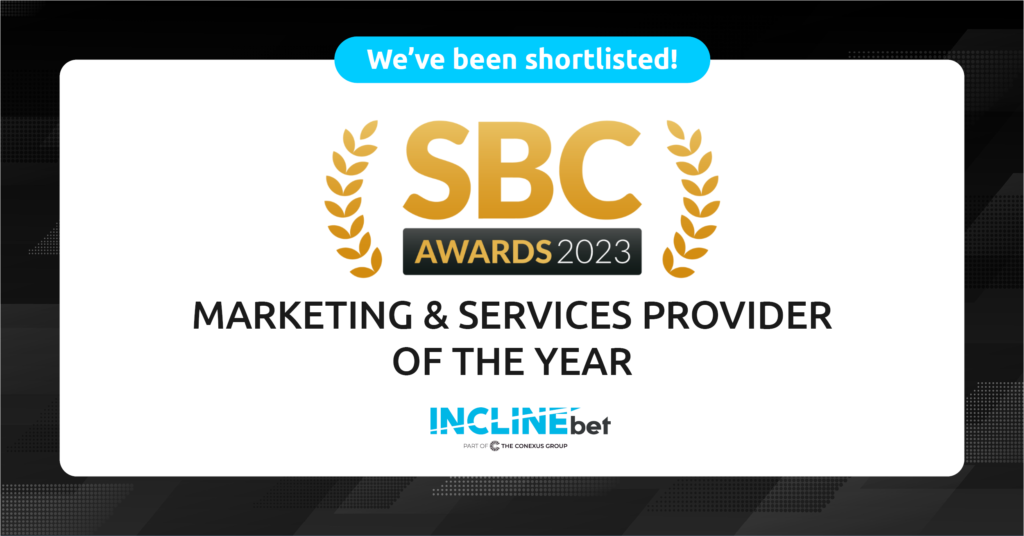 Meta media buying success secures InclineBet's position as a market Leader
Barcelona, Spain: InclineBet, a specialist digital marketing company for the North American iGaming market, has been nominated for "Marketing & Services Provider of the Year" at the SBC Awards 2023.
Recognizing the achievements of suppliers to the betting and gaming industry, the award for Marketing & Services Provider of the Year is judged by industry leaders and celebrates innovation, creativity and excellence. InclineBet's nomination stands as a testament to the company's remarkable growth, specialist expertise, and outstanding track record of delivering high-performing campaigns, including its industry-leading Meta media buying.
"It's fantastic to be recognized by the SBC Awards judges. Our expertise in user acquisition and customer relationship management are unrivalled, so we are justifiably proud of this nomination. This marks a record year for us and strengthens our place at the center of marketing in North America for iGaming," said Haig Sakouyan, VP of InclineBet.
Now in its tenth year the SBC Awards rewards expertise and innovation in sports betting and gaming, highlighting the achievements of suppliers, affiliates, and operators worldwide. InclineBet is in excellent company, with nine outstanding companies also nominated in its category. A part of The Conexus Group, InclineBet are focused entirely on the iGaming market in North America.
"InclineBet has gone from strength to strength over the past 12 months, culminating in this great achievement. We are passionate about what we do at The Conexus Group, and this nomination further motivates us to deliver world-class services to the iGaming industry," said Rob Dowling, CEO of The Conexus Group.
The winners of SBC Awards "Marketing & Services Provider of the Year" 2023, as well as all the other awards, will be announced on the final day of the SBC Summit Barcelona on Thursday 21st September 2023.
About InclineBet
InclineBet provide specialist digital marketing services for the North American iGaming market, offering full-service and flexible marketing solutions backed by data analytics and measurable results. To find out how InclineBet can take your online gaming marketing to the next level visit www.incline.bet
About The Conexus Group
The Conexus Group offers an integrated suite of services combining recruiting, training, consulting, M&A advisory, and marketing services for the iGaming and Payments industry. Supporting companies at every stage of their organizational lifecycle, The Conexus Group helps companies grow, transform, evolve and thrive. For more information visit www.theconexusgroup.com
For all media enquiries please contact Brooke Petersen